Here's my local hardware store: Moorestown Hardware. Located On Mill Street in beautiful Moorestown, NJ,
this store offers a lot of the hard to find parts and hardware used on some of the projects listed on my site.
If you do not have a local neighborhood hardware store like mine, give them a call and they will
do their best to help you out. Be sure to say you saw their store listed here on
The Woodcrafter Page - Copyright © 2004.
The Wood Turning Center , in Philadelphia, PA, is an art & educational institution for individuals creating art from wood
and other materials with a primary focus on turned and carved wood objects.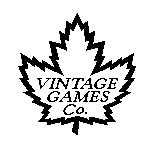 Vintage Games Woodworking Plans Woodworking plans for board games and other projects.
Furniture Plans.com a great source for furniture plans.
Free WoodworkingPlan.com
Inside-woodworking.com (News and Articles on Woodworking, Machinery and Power Tools)
The New Yankee Workshop (Norm's Place). (Tidy site, including a finishes section, but nothing free here.)
Swingplans.com Inc. Wood Projects for Swings, Gliders , Garden Furniture and More !
Wood Magazine Online (Free projects for download here but ONLY if you register. Be ready for a lot of junk email later.)
Amateur Woodworker Online Magazine (Free plans here. Lacks important details but is simple.)
American Woodworker Magazine Online (This site contains some nice 'Projects of The Month' projects.)
About Time Plans (All pay site.)
Bob Vila's Home Page (Professional site. Good 'how to' section. Nothing free here.)
The Hart's Creek Line - A Model HO-scale Railroad (Just a fun place.)